About our ingredients and other fun facts.
Posted by T. Budd on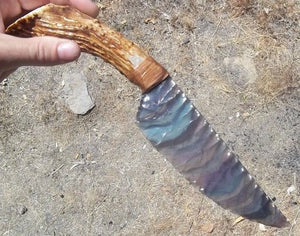 Obsidian is an igneous rock that forms when molten rock material cools so rapidly that atoms are unable to arrange themselves into a crystalline structure.The only reason this is found in Belize was for artisan trade. Many artifacts are found to this day. It was often used as a tool to prepare a great meal too!www.caribbeanspicebelize.com
Posted by T. Budd on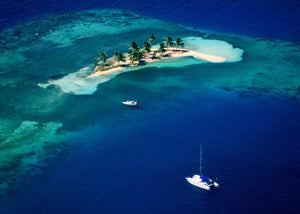 There are sooo many and the list so long, we just don't have space. But if you want to know more, see for yourself at the link below! https://en.wikipedia.org/wiki/List_of_islands_of_Belize You may be amazed!
Posted by T. Budd on
A Love Bird is a social and affectionate small parrot. Their name comes from the parrots' strong, monogamous pair bonding and the long periods which paired birds spend sitting together. Lovebirds live in small flocks and eat fruit, vegetables, grasses and seed. In Belize we have the Red-Headed Love bird. Most people only get to see them in cages. Come to Belize and see them in the WILD!
Posted by T. Budd on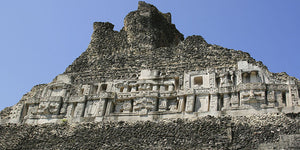 Or as my English friend calls them,"Crumblies". Belize is loaded with Mayan ruins that have been discovered and partially excavated with more discoveries every year. It has been said that during the most prosperous times, the population in the area may have been over 10 million inhabitants. Here is a list of the discoveries just in Belize so far. From my own experience here, I see a few missing from the list. Bak Bi Tun, Buena Vista and Chan Chich for example. Actun Tunichil Muknal Altun Ha Baking Pot Barton Creek Cave Cahal Pech Caracol Cerros Chaa Creek Colha Cuello...
Posted by T. Budd on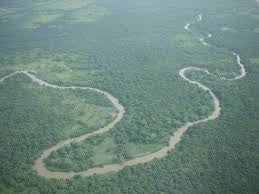 These are the main rivers of Belize. Belize has a total of 35 major and minor river catchments or watersheds which drain into the Caribbean Sea. Maybe you have had the chance to enjoy or travel down some of them. Northern watersheds Hondo River Blue Creek Chan Chich River Booth's River New River Fresh Water Creek Northern River Central watersheds Belize River Mopan River Macal River Sibun River Manatee River Southeastern watersheds Mullins River Big Creek North North Stann Creek Freshwater Creek Sittee River Cabbage Haul Creek South Stann Creek Big Creek South Mango Creek Plantation Creek Sennis River Monkey...
---