About our ingredients and other fun facts.
Posted by T. Budd on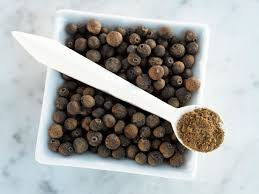 Allspice, also called Jamaica pepper, pepper, myrtle pepper, pimenta dulce, Turkish yenibahar, or newspice, is the dried unripe fruit (berries, used as a spice) of Pimenta dioica, a mid-canopy tree native to the Greater Antilles, southern Mexico, and Central America, now cultivated in many warm parts of the world. The name "allspice" was coined as early as 1621 by the English, who thought it combined the flavours of cinnamon, nutmeg, and cloves, but it's really just a natural spice on its own that screams out Caribbean when added to food.   Allspice is the dried fruit of the P. dioica...
Posted by Elizabeth Vidrine on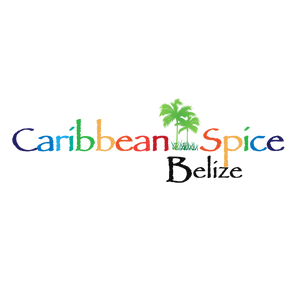 Founded in 1999, Caribbean Spice Belize became our proud home-based bottling company, nestled in the unspoiled jungles of Belize. We strive to preserve the freshness that is usually only known to those living in the area. We firmly believe that the rich flavors of Belize can only be bottled without the use of additives or preservatives. We nurture and grow gourmet food items at local village farms just minutes down the road, which allows us to produce our creations within hours of being picked. Our mission is to share the genuine flavorful riches of local tropical fruits, spices, raw honey,...
Posted by T. Budd on
Welcome to our Fun Facts section! Here we will be adding stories of interest about our Products, Ingredients, and look at the origins of Belizean Ways and Traditions. Feel free to comment if you please. We would love to hear what you think! Cheers, T.
Posted by T. Budd on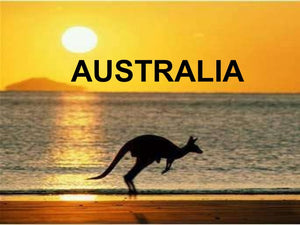 If you have ever thought about what other country is like Belize, here's what I came up with. Having been to Queensland, Australia a few times, there seems to be many odd similarities. For example: 1. Belize and Australia both have a Barrier Reef.  2. We both have the Queen on the money. 3. We both have exotic animals in our flora and fauna.     They have Cassowaries, we have Harpy Eagles. They have Kangaroos, Wallabies and Wombats. We have Tapirs, Gibnuts and Carasows. They have Coala Bears and we have Kinkajous. We both have deadly snakes. I can keep...
Posted by T. Budd on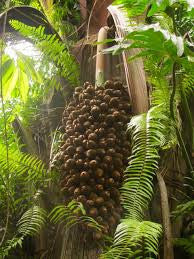 Excerpts courtesy Ambergriscaye.com The ingenuity and traditional practices of colonial communities in Belize have long helped sustain their livelihoods. In some small villages in Belize, the art of cohune palm oil extraction once became a valuable income earner for slaves during the off-season months of the timber trade. The methods used by slaves to process cohune nuts were labor intensive, but today, modern technology is enabling their descendants to produce valuable cohune oil while preserving the local ecosystem. Cohune oil is derived from the kernels of the fruits, or huts, of the cohune palm tree. The nuts, once cracked, are sun-dried...
---