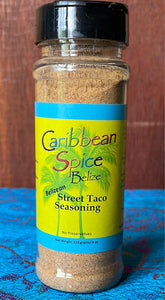 Belizean Street Taco Seasoning
Have you ever tried to recreate the best taco you've ever had from a great food stand? Then this is the spice blend for you. The Belizean recado, Caribbean sea salt and spices will bring your tacos to the level of the infamous tacos you find in Central America.
This is a must for taco lovers!
4oz bottle
Preservative Free